Arghishalee's Sea of Dreams
(Balrion Weathertop John Barleycorn x Arghishalee Hope N Ambition)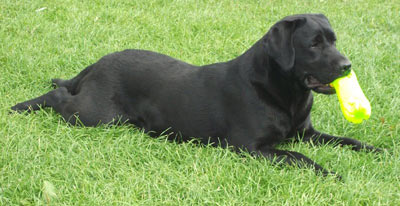 Dream is our gorgeous new black girl from Hope's first litter - she is our future hope from our 2nd homebred generation.
Yet another one with a 'butter wouldn't melt' face, she has extroardinary stamina coupled with real steadiness. There is no mistaking Dream, she always has to have something in her mouth.
Hips: 5/4
Elbows: Zero
Optigen: Clear by Parentage
Dream's Pedigree / Dreams Show Results